Let us handle everything related to manpower servcies
In our manpower services, we have established experienced management and operations teams within our organisation. We can import and supply unskilled, semi-skilled, and skilled foreign workers from various source countries such as Bangladesh, China, India, Indonesia, Myanmar, Nepal, Pakistan, Thailand, and Vietnam. In addition, we provide a One Stop Solution for foreign workers' requirements for your company in Malaysia.
Bangladesh
China
India
Indonesia
Malaysia
Myanmar
Nepal
Pakistan
Thailand
Vietnam
Specialist Areas
Proweld Engineering consultants have unparalleled recruiting expertise and in-depth knowledge of the Malaysias' oil and gas, construction, and manufacturing industries. Accompanying our experience within this sector is our strong relations with clients in which we can provide the best possible service in the labour supply industry in compliance with all federal and local regulations and ensure that our customers get the manpower best suited for their requirements.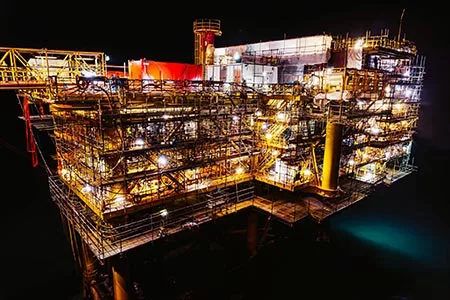 Oil and Gas
We have been at the forefront of the sector for the last 12 years. Oil and Gas is one of the major industries supported by us, we provide our clients Oil and Gas recruitment services with all their staffing needs under a single roof. We have a proven track record of successful placements of manpower across different profiles, ranging from experienced Project Managers to skilled labour in the Oil and Gas Industry.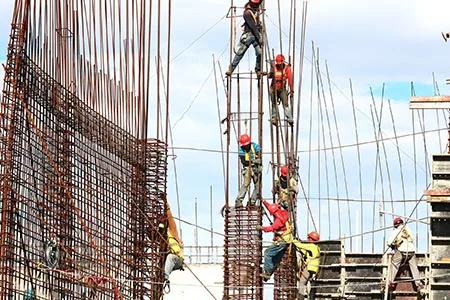 Civil Construction
We have an enviable track record, providing management, engineering, and skilled labour staff to the civil construction industry. We work on behalf of the most renowned and efficient civil contractors. With many years of experience in the industry, our client base has been established and predominantly built on repeat business and referrals.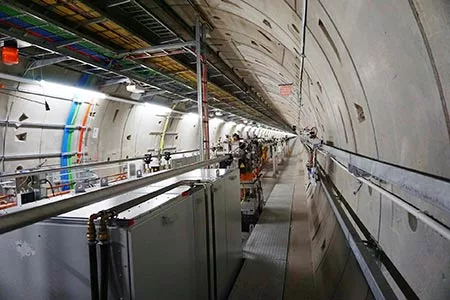 Mechanical Construction
Proweld Engineering is one of the few technical recruitment agencies offering a variety of jobs at different levels in the mechanical construction industry. We can supply temporary/permanent construction Trades and Labour, Mechanical & Electrical, Civil & Plant Operators, and Management Staff.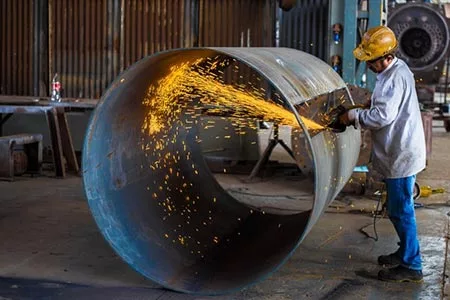 Pipeline Construction
We are also into the business of providing unskilled, skilled, and experienced locals and foreigners for the pipeline sector.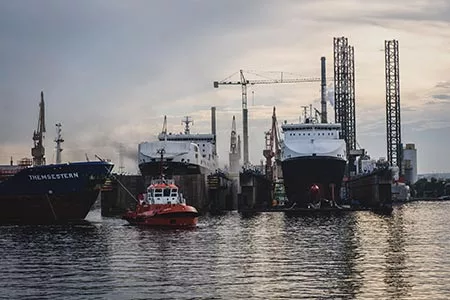 Marine and Shipyard
We specialize in providing professionals and general support workers for the marine and shipyard industries. We extend our support to the operational needs of our clients in the wider Marine Industry, creating a full crew management facility including engineers, technical, mechanical, electrical, and skilled/unskilled workers.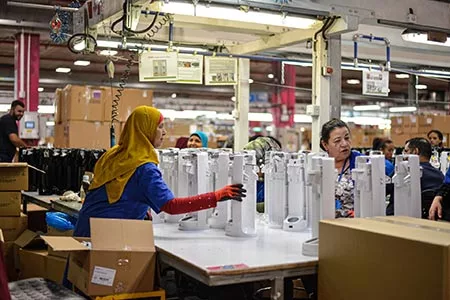 Production
We serve large, Multi-national manufactures, small to medium-sized companies. Our inherent strength is supplying technical, skilled, and unskilled local and foreign workers with production backgrounds.
Our Manpower Recruitment Services
We understand how overwhelming, time-consuming and costly the search for quality employees can be. As a full-service recruitment agency in Malaysia, we can offer a wide range of manpower recruitment solutions for our clients' needs. Let our specialist consultants provide professional advice and operate within your needs and requirements.
We provide the one-stop solution for our clients to offer a full spectrum of recruitment and related services:
Counselling & Consultation
Recruitment (Local, Foreign)
Worker Management
HR Related Services
Immigration Matters
Worker Clearance
FOMEMA Check Up
Work Visa/ Permit Processing
Job Training & Seminar
JTK, KDN, CIDB, JIM Processing
Repatriation Arrangement
Local Recruitment
Permanent Placement. Executive Search. Contract Staffing.
Foreign Recruitment
Manpower supply source from Vietnam, Thailand, Indonesia, and Nepal.
Worker Management
Full services of foreign worker mobilization & demobilization, local authority procedure requirements (Immigration, JTK, FOMEMA & CIDB), accommodation, transportation, insurance and medical benefits.
HR Consulting & HR Outsource Services
We help our clients look for effective staff and solve employment problems. Additionally, we provide administrative management of momentary employees such as in terms of benefits, payroll administration and HR management.
Work Pass Services
Including work Pass Application, Issuance, Renewal, Cancelation etc.